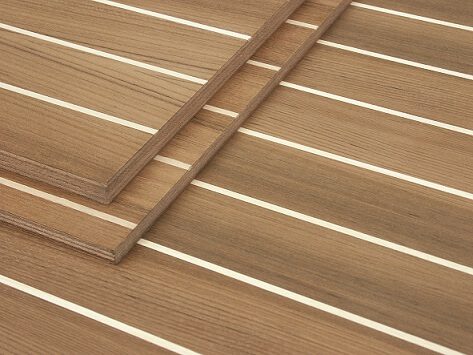 Price on application
Plywoods are not available to purchase via the website.
For more details or to make an order, please contact us on 02392 588 588 or email hawke.house@btinternet.com
CABIN SOLE FLOORING Natural teak and koto stripe veneers laminated onto Robbins Elite Marine plywood. Sheet size: 2500mm x 1220mm (8′ x 4′)  60mm teak plus 5mm stripe.